OPEN for in store shopping, and free delivery on orders over $200
Login
Log in if you have an account
Dont have an account? Register
The rise (and rise) of Saint Cosme
06 Sep 2020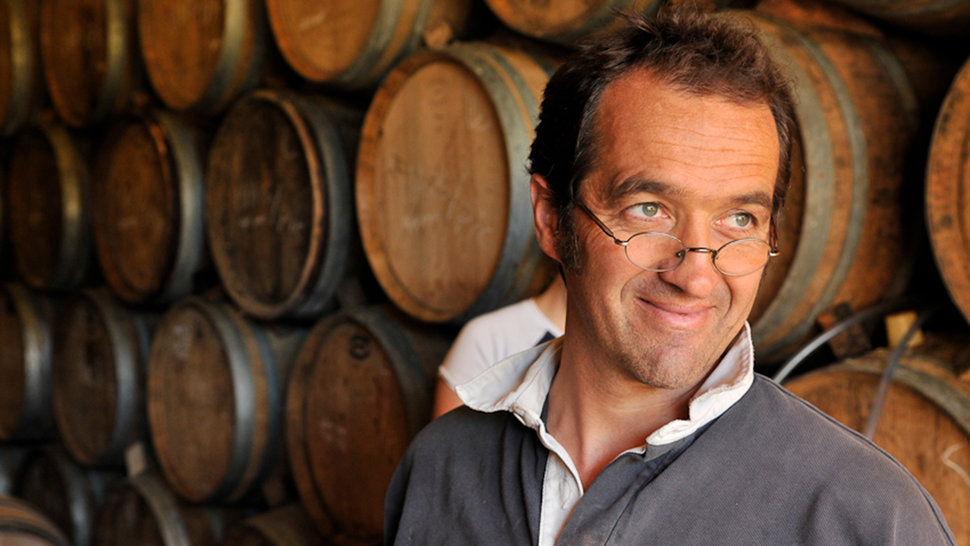 By the time he was 16, Saint Cosme winemaker Louis Barruol had decided wine was his calling. Barruol grew up on the estate of the ancient Château de Saint Cosme, helping his father make wine to sell to large negociants, such as Guigal, as his family had done for 14 generations. Half way through studying an MBA in Paris, family illness and a slumping economy saw Barruol return to the family winery earlier than expected. 
What followed was one of Rhône's biggest success stories: Barruol transformed the estate from an anonymous bulk wine supplier to one of the top estates in the Rhône Valley. Dubbed the 'genius of Gigondas' Barruol has been a driver for change in the region, forming a think tank 'The Rhone Gang' with other producers intent on setting new standards for Rhone wines.
The estate lies in the heart of Gigondas where Saint Cosme's 15 hectares of vineyard grow in the shadow of the Dentelles de Montmirail mountain, providing a cooler micro-climate than the rest of Gigondas. In addition to the estate-grown wines labeled 'Chateau du Saint Cosme' Louis Barruol buys grapes from contracted growers, labeling these 'negociant' wines simply as Saint Cosme. The 60 year old vines, diverse soils and ancient know-how combined with precise winemaking and an understanding of terroir that has been in the family for generations means that Saint Cosme's wines are impressive, with purity, personality and the ability to age.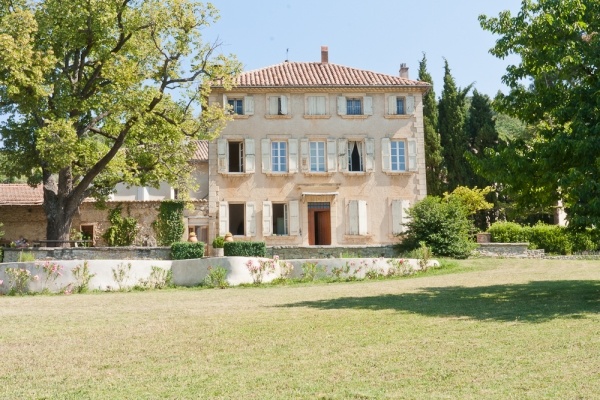 The estate is organic and has been biodynamic since 2010; Barroul is fastidious about the health of his vines and the quality of his fruit. In the winery, he is a firm believer in whole bunch fermentation with indigenous wild yeast and slow, gentle extraction. Traditionally, this vinification technique wasn't used in the Rhône for fear the wines would be too bitter or green. However, the slow, elongated ripening process in Gigondas allows the stems to turn brown before harvest - and in the vat they soak up alcohol and add tannins. The wines are more elegant and spicy than those made from destemmed grapes. The wines are unfiltered and unfined.
Gigondas is just 15 miles away from its more famous cousin Chateauneuf-du-Pape, similarly producing wines primarily made from Grenache, with smaller amounts of Syrah, Mourvèdre and other grapes mixed in. Barroul's benchmark 'Gigondas' cuvee is remarkably fresh, but also rich and textured, with dark fruit and red cherries, and licorice, violets and smoke on the finish. 
Saint Cosme's Cotes du Rhône is unusually 100% Syrah (typically Cotes du Rhône is a blend) and the single vineyard top-level cuvees (Le Poste, Le Claux and Hominis Fides) are Grenache-based blends. Barroul also makes white wines from the surrounding region. 'Les Deux Albion' is a blend of Viognier, Picpoul and Marsanne grown on limestone and aged on the lees which gives it a delicious rich texture and mineral backbone. The Saint Cosme Condrieu is all apricot, peach and orange blossom, with spicy fennel and anise giving it a savoury kick.
The winery has recently invested in a large estate in Vinsobres, an up-and-coming cru to the north of Gigondas. The property - Château de Rouanne - is situated on a site with a unique combination of limestone and iron soils. The Château's first sparkling rose is delicious: strawberries and cream, a hit of tangy cranberry acidity and a soft mouthfeel. The ultimate in brunch bubbles.
With the new estate, consistently high critic scores and a growing following, the 'genius of Gigondas' shows no sign of slowing down.
The Rhône Valley: decoded
The Rhône Valley is the second largest wine producing region in France, running 150 miles south from Lyon to the Rhône delta.
Cotes-du-Rhône are red blends made from Grenache and Syrah from vineyard plots across the region. Easy drinking, everyday wines with a hit of fruit, body and spice. If there's a village name on the label there's a step up in quality, and the grapes will all be from that village. 
There are 17 named crus across the valley, 8 in the north and 9 in the south. Northern Rhône wines are made from Syrah. In the Southern Rhône crus, the wines are blends of Grenache, Syrah, Mourvedre (and others). 
The North: Cote Rotie, St Joseph, Cornas, Saint-Peray, Crozes-Hermitage, Hermitage, Diois.

The South: Gigondas, Vacqueryras, Vinsobres, Beaumes de Venise, Rasteau, Lirac, Tavel, Chateauneuf-du-Pape, Costieres de Nimes, Grignan-les-Adhemar, Cote du Luberon, Cote de Ventoux, Cote de Vivarais