OPEN for in store shopping, and free delivery on orders over $200
Login
Log in if you have an account
Dont have an account? Register
Schiopetto Case Selection
10 Jun 2021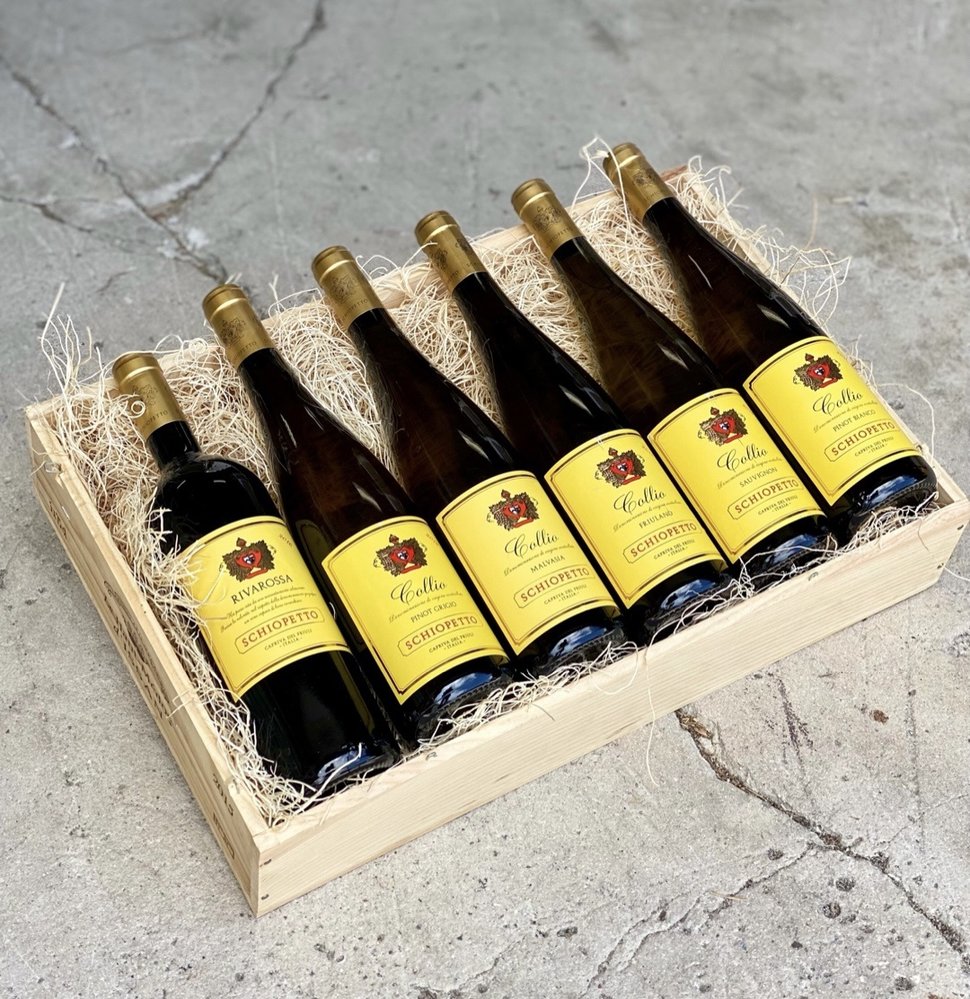 SCHIOPETTO - FRIULI-VENEZIA-GIULIA
Mario Schiopetto is considered the godfather of Italian white wines in the north-east corner of Italy, Friuli-Venezia-Giulia. Before his arrival in the early sixties, wines from this region acquired mostly local interest and were consumed immediately after the harvest. But Schiopetto's wines were clean, precise, mineral driven, and age-worthy, and they rapidly gained an international following, literally putting Friuli-Venezia-Giulia on the map.
Schiopetto was not just innovative in his winemaking, he also singlehandedly changed the way his wines were marketed. At the time when few Friuli wineries were known outside the region and most producers, if not all, sold their wine in bulk, Mario was the first to estate-bottle under his own label. He was also very careful about selling his wine to specific markets, wanting to place them in reputable shops and restaurants where Friuli wines were then unknown.
Today, the estate is in the capable hands of his children, Maria Angela, Carlo and Giorgio who continue to produce wines of clarity and precision unique to this corner of north-east Italy.
Here's a review from The Wine Advocate's Robert Parker:
"A brilliant producer, Schiopetto is the reference point for just how flavorful, perfumed, and compelling dry whites from Friuli can be. While not cheap, they are the most compelling tank-fermented and aged dry whites made in north-eastern Italy. Possessing abundant flavors that build incrementally in the mouth, they are dazzling wines that I can't recommend highly enough".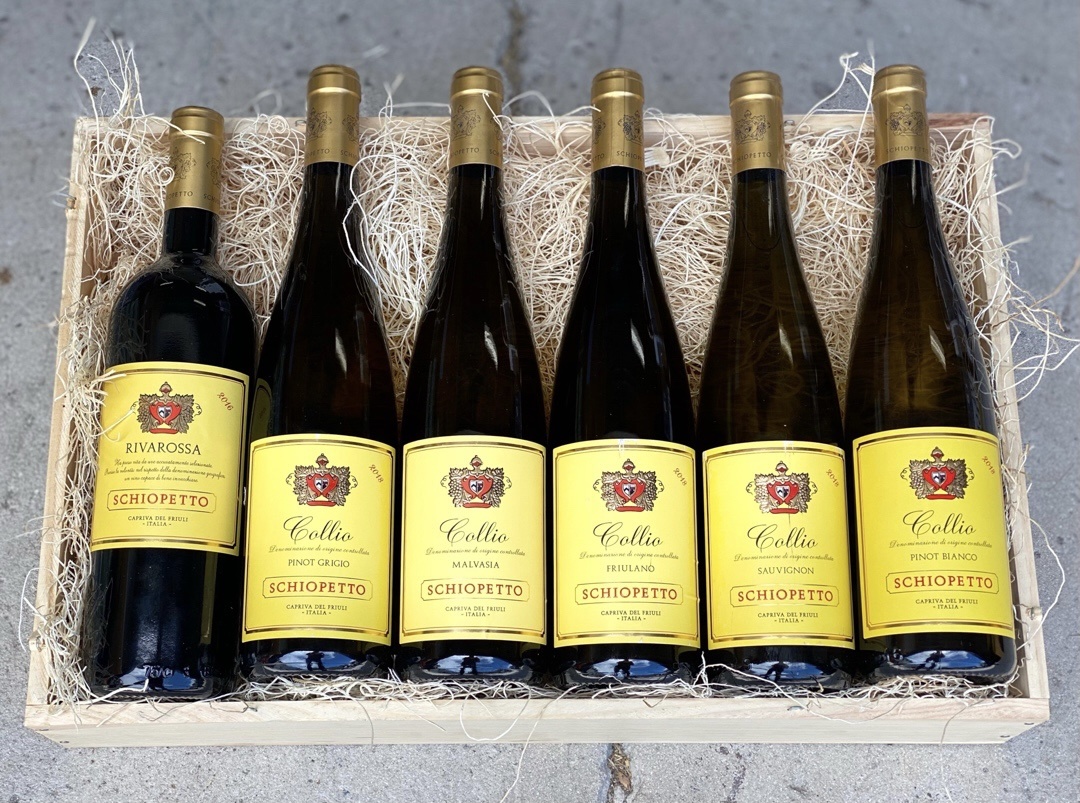 This limited edition case selection is available for $160, there are 40 available to purchase! 
SCHIOPETTO Pinot Bianco 2018
Spicy and wickedly fresh with notes of crushed stone and wild herb. Further aeration reveals apricot, green apple and lime. It's silky and expansive with that laser-like acidity keeping everything tight and focused. Give this another year or two, and watch it blossom.
SCHIOPETTO Friulano 2018
First made in 1965, Schiopetto's Friulano has long been one of the region's gold standard for this iconic indigenous variety. Lots of peach, cantaloup, green melon and almond flavors with citrus fruits too. It's full-bodied, dense, and at the same time, lithe and agile with a flinty finish.
SCHIOPETTO Sauvignon Blanc 2018
Pungent, sharp and focused with intense lemon peel, hibiscus and guava packed with zesty citrus and minerals. An incredibly stimulating glass of Sauvignon tapering off with tension and vibrancy.
SCHIOPETTO Malvasia 2018
This vintage blends richness and freshness with a bit of tropical fruit for a beautiful aromatic bouquet. It's delicately floral, showing ripe peach and apricot along with contrasting flavors of yellow citrus. Layered and complex with brisk acidity and long, dry finish.
SCHIOPETTO Pinot Grigio 2018
Fresh and bright on the nose with subtle aromas of bananas and papaya. These flavors continue through to the palate which is savory and complex while maintaining its freshness.
SCHIOPETTO Rivarosso 2016
As well as its pioneering role in putting the region's white wines on the map, Schiopetto also produces some impressive reds like this Rivarossa. Made with traditional Bordeaux varieties Cabernet Sauvignon and Merlot, the vines are grown on clay soils which are very similar to those found on the Right Bank, so it is little surprise that Merlot dominates the blend. The result is a structured and refined Bordeaux style with rich dark fruit, baked earth notes and dried herb. Medium-bodied on the palate with soft, integrated tannins and firm structure that will keep it in check over the next few years but is very approachable now.