Free Delivery on Orders over $100 and Wholesale Pricing on Wines
Login
Log in if you have an account
Dont have an account? Register
November 2019 Wine Club has shipped
27 Nov 2019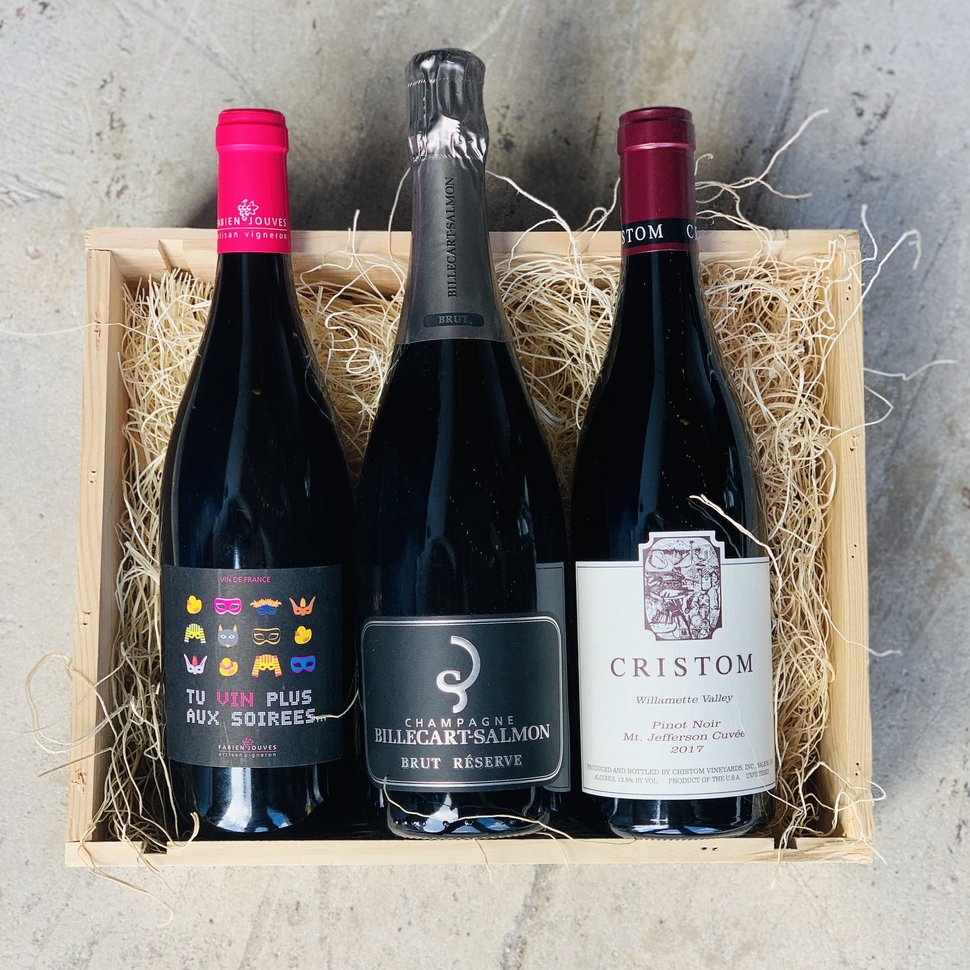 November 2019 Wine Club
Our Selection for November:
As we move into holiday mode, we have shifted towards Champagne and red wine to start kicking things off. I have made some strategic purchases for the wine club that will be landing in December, so we have lots of exciting new wines on the horizon, many of them, exclusively for you!
Billecart-Salmon Brut Reserve NV
It is safe to say when you think of Rosé Champagne, Billecart-Salmon should be at the top of the list. They are the masters in this category and I have yet to find any producer, grower or Grandes Marques, that can even come close. We pride ourselves in representing family owned Champagne houses and Billecart-Salmon fits in perfectly. They are on the larger side, but they make decisions based off the family preference and not quarter-end numbers. This shows in the quality of their entire line-up.
The Brut Reserve is often overshadowed by the Rosé.  This month we wanted to highlight it for its tremendous value and quality in the Non-Vintage space and it should be a consideration for your holiday parties and entertaining.
Cristom 'Mt. Jefferson' Pinot Noir 2017
With Thanksgiving on the horizon, we had no choice but to include our favorite Oregon Pinot Noir producer. Year and year out, these guys do a fantastic job at delivering quality at fair value. I love the balance between New World fruit and the hint of Old-World earth on this cuvée. It made the Wine Spectator top 100 clocking in at 73. Most importantly, it's a great wine made by some top-notch people. Keep your eye's peeled for a wine dinner later in the year.
Fabien Jouves 'Tu Vin Plus Aux Soirees…'
For those of you looking to try "Natural Wines", this is a perfect starting place. Fabien calls them 'thirst-quenching' wines. They are juicy, fresh, light and pure. Farmed and made both organically and biodynamically, they are usually bottled without any Sulphur Dioxide.
TVPAS is a mix of Malbec, Cabernet Franc and Merlot made near Cahor. If you would like to learn more about Fabien's wines, click though here: http://www.masdelperie.com/thirst-quenching-wines.aspx
Dry Goods Add-on:
Le Vecchia Dispensa Aceto Balsamico – This organic aged Balsamic is an absolute treat for cooking and dressings. It retails at $30 so we gave you bit of extra value this month. If you like it, feel free to try the big brother which carries a bit more density and is priced at $60 for 250ml.