OPEN for in store shopping, and free delivery on orders over $200
Login
Log in if you have an account
Dont have an account? Register
July 2021 Wine Club has shipped!
22 Jul 2021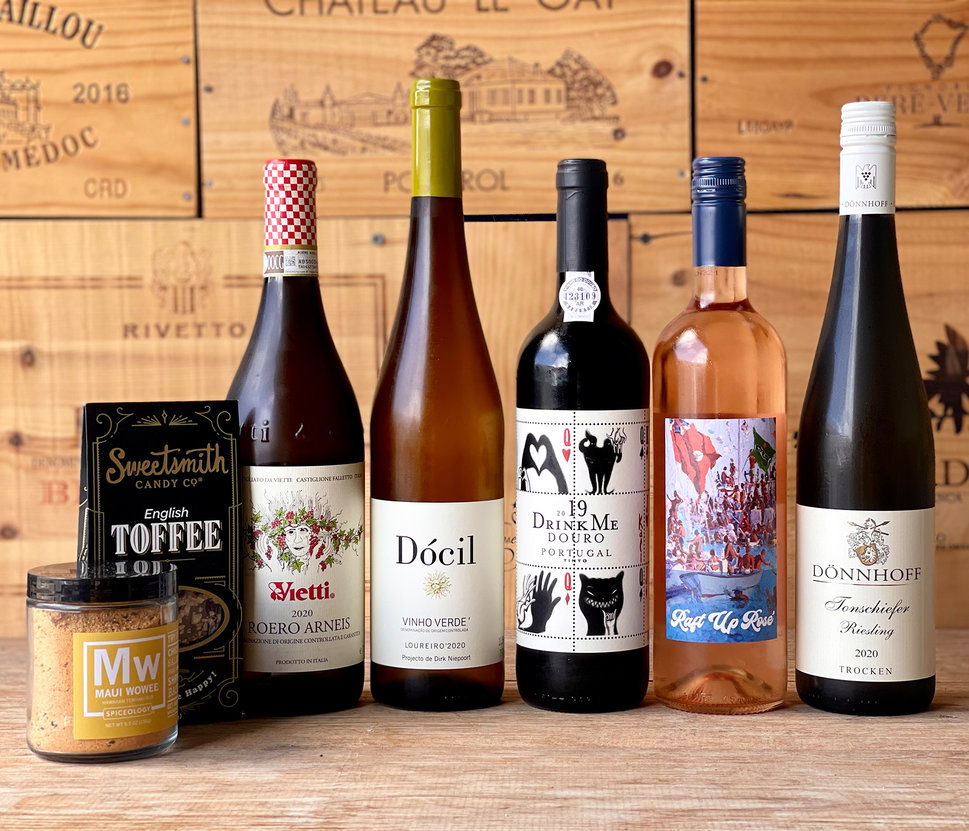 Welcome to the July edition of Two Rock Wine Co's wine club.  
We're coming at you with, count them - five - summer sippers this month!  Try them this week, determine your faves, and stock up in time for the Cup Match holiday.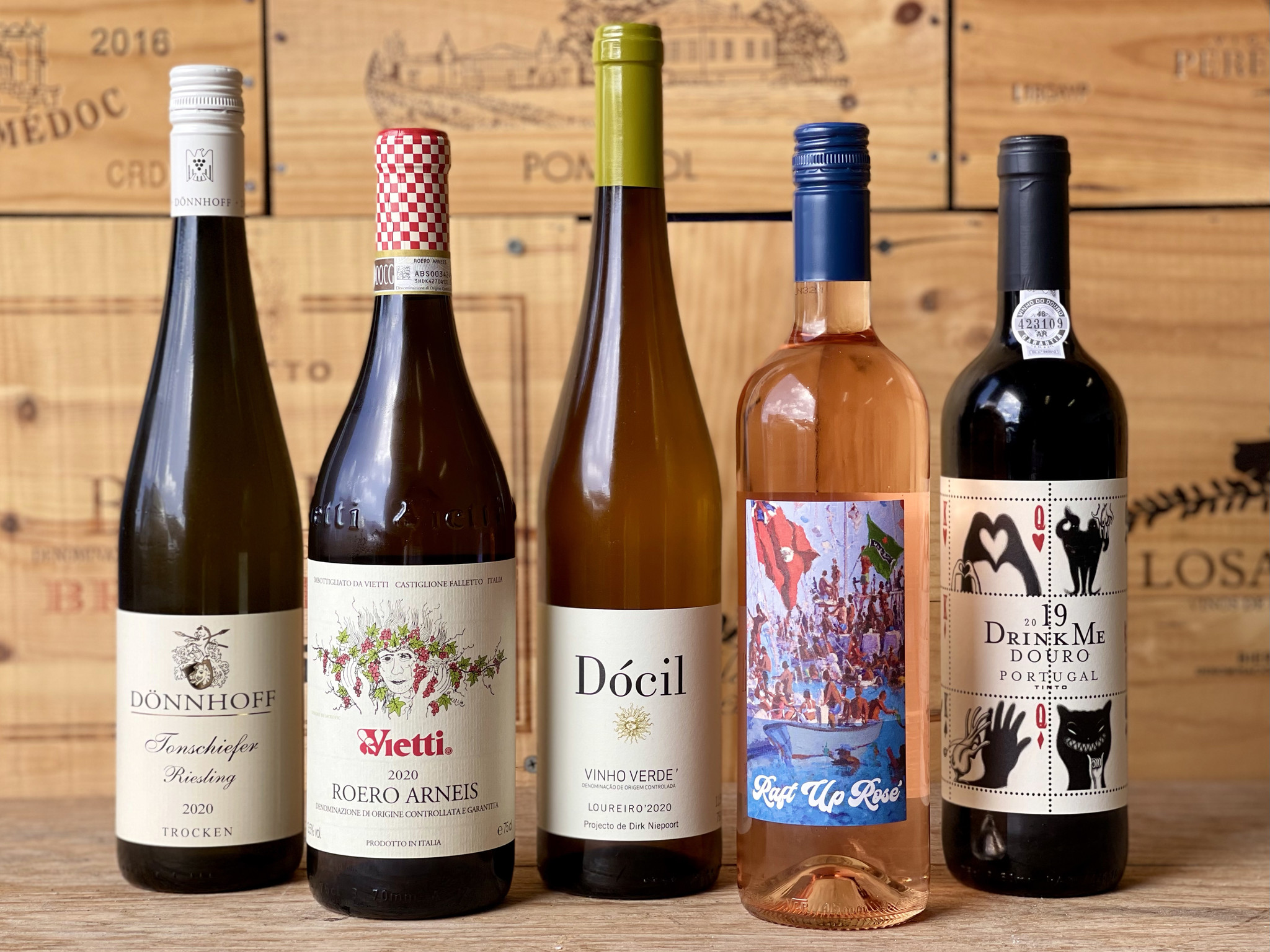 Raft Up Rosé 2020

A wine that needs no introduction.  The new vintage of this Bermudian favourite is back in stock.  Pronounced flavors of sun-kissed strawberry and vibrant red cherry with subtle notes of grapefruit and nectarine and a delicate floral finish.

Take note!  We are running a Cup Match competition for this wine.  Tag us enjoying this wine in your holiday photos.  Whomever posts the best photo will win a 6-bottle case of Raft Up.  On Instagram: @tworockwines #raftuprose

Liked it?  Stock up!


Vietti Roero Arneis 2020

Vietti produces a large range of wines, all made from the indigenous grape varieties of Piemonte.  This wine is made from 100% Arneis sourced from vineyards located in the heart of the Roero area (in Santo Stefano Roero).  A slow fermentation in stainless steel preserves the freshness and intensity of the fruit and the wine does not undergo malolactic fermentation. 

Straw yellow colour with fresh floral, citrus and melon aromas with hints of almond.  Dry, medium-bodied wine with crisp acidity.  Well-balanced, elegant with good complexity and a lingering finish.

Liked it?  Stock up!


Niepoort Drink Me Tinto 2019

A red with purity grown on hostile schist vineyards in the Douro.  Drink Me is the creation of a pleasant, easy drinking red wine yet keeping complexity, mineral notes and great depth, like a classic wine from the region.  A number of native varieties, including Touriga Franca, Touriga Nacional, Tinta Roriz and Tinta Amarela, are blended to perfection by the legendary Dirk Niepoort.  This wine exhibits authentic Portuguese dark cherry and liquorice notes on the nose but with a tight, modern freshness on the palate.

Liked it?  Stock up!


Dönnhoff Tonschiefer Trocken Riesling 2020

The best wines from the Nahe region of Germany have been described as having the elegance of the Rheingau, the body of a Rheinhessen and the acidity of a Mosel.  And Helmut Dönnhoff is known for producing some of the finest Riesling wines from this region.

Dönnhoff's vineyards are planted to Riesling (80%), Pinot Blanc and Pinot Gris (20%).  The fruit for this wine is mainly sourced from the Oberhauser Leistenberg vineyard.  It's soil is grey, carbon-laced decomposed argillaceous slate or "Tonschiefer" for which this wine is named.  (And, for those not paying attention last month, "Trocken" mean dry!)

Fine and elegant with delicate peach and citrus aromas, but also unusually powerful for the humble category and this producer.  This wine has a ong, ripe and crisp finish. The grapes are grown organically and the wine holds the 'Fair'n Green' certification.

Liked it?  Stock up!


Niepoort Dócil Loureiro Vinho Verde 2020

Another wine from Niepoort, the Dócil is made from the highly aromatic Loureiro variety grown in granitic soils in the Vinho Verde appellation from the Minho region of Portugal.  Farming is both sustainable and organic.

The wine shows crisp and citrus-driven flavors marked by mineral-laced acidity and striking structure.  This wine embodies summer - elegant, light, alive and refreshing.  Uncork this bottle tonight!

Liked it?  Stock up!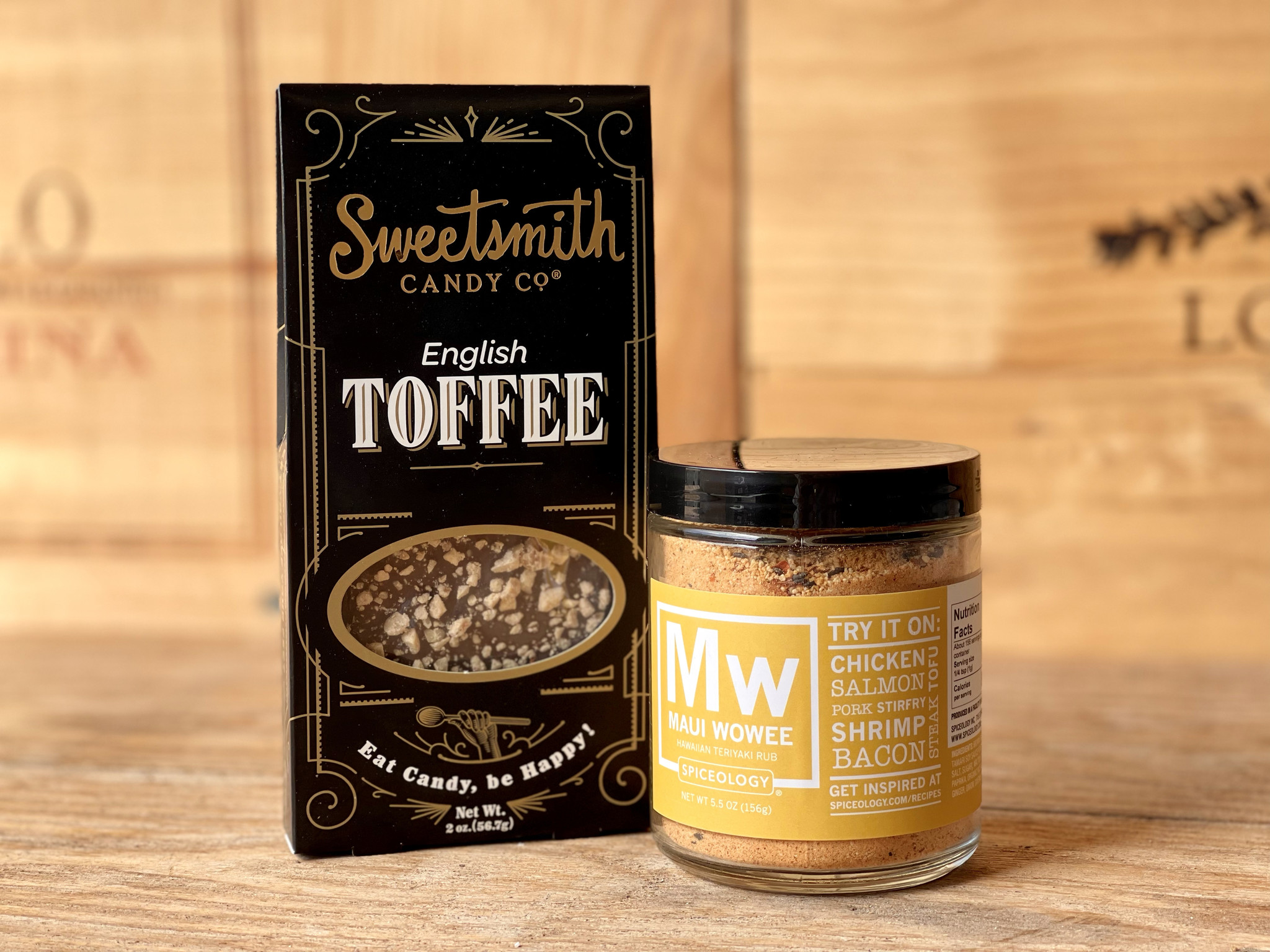 For 'dry goods' subscribers, your package additionally includes the following items from our extensive pantry:

- Sweetsmith Candy Co Brittle
- Spiceology Maui Wowee Hawaiian Rub
We love your feedback - please keep it coming.  Don't hesitate to reach out and tell us what you enjoy, what you don't, and most important, what you would like to see in future deliveries.
We look forward to seeing you at the warehouse soon!
Thank you, 
Mat and the team!